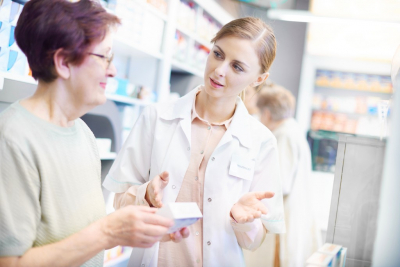 Our Mission
Our goal is to improve health and reduce illness through client-centered pharmacy services that are accessible and cost-effective. We nurture success by promoting health and well-being.
The mission of New Life Pharmacy & Medical Supply is to follow Christ by helping to renew, restore, and transform the health of those we serve with genuine care and compassion. This will allow us to build and maintain long-lasting relationships with our patients and our providers as we journey to renewed life. We intend to accomplish our mission by providing quality healthcare products and services to our customers and healthcare partners. Whether you come into our pharmacy in Port St. Lucie, FL, or we deliver to your home or you reside in a Long-Term Care (LTC) community, you will get the personalized service you deserve.
We understand the importance of interdisciplinary care coordination, evidence-based practices, and ongoing clinical surveillance as well as the application of these principles to produce optimal patient outcomes.
About the Owner
Rick Reid, PharmD., owner of New Life Pharmacy & Medical Supply has over thirteen years of pharmacy management experience. It was he and his family's struggle with their young daughter's immune deficiency diagnosis that highlighted the importance of individualized medicine and using genetic markers to help with therapy decisions. While working with their doctors, they discovered his daughter was allergic to several ingredients commonly found in medications and would require special medications to be compounded for her needs. In sharing his family story, Rick recognized the opportunity to help patients that have specific personalized pharmaceutical needs, rare diseases, and chronic diagnosis within his local community. With this foundation in mind, Rick and his family founded New Life Pharmacy & Medical Supply. More than just a pharmacy, we're your healthcare partner.
Medicare Annual Election Period is Oct 15 – Dec 7
Do not hesitate to send us a message to know more about our products and services.